America's deadliest job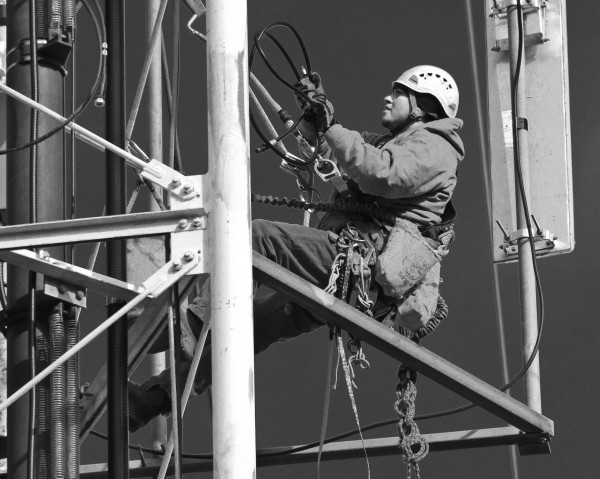 Daniel Mills has the deadliest job in America — climbing towers to install cellular telephone antennas, coax and microwave dishes.  Based in Arizona he travels throughout the West sometimes away from home for more than a month at a time.
"The worst site so far was a 300-foot tower in North Dakota.  40 below zero.  20 mile-an-hour wind.  Everything works different in the cold; slow motion.  The ropes are stiff and it's hard to move with heavy clothing on.  Then add the weight of my tools and parts.  It makes the job much harder.  Miserable," according to Mills.
Tower climbers, while one of the smallest specialized construction groups, face the worst hazards, according to OSHA.  Logging jobs are the second most dangerous occupation.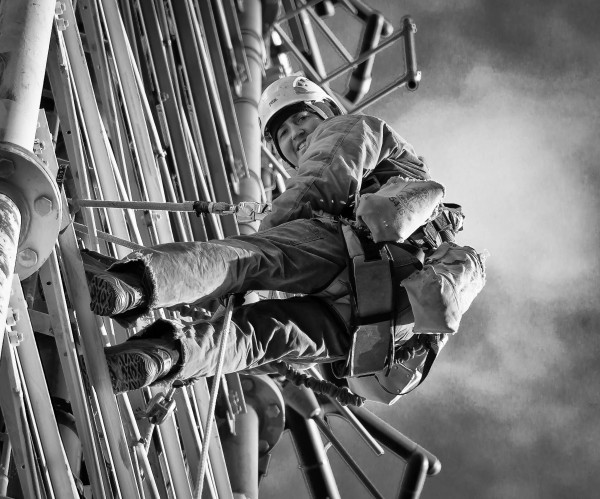 Mills, 28, has worked on towers as high as 500 feet in the White Mountains of Arizona.  "I'm never worried about me or my equipment because I check it constantly.  I am 100 percent tied off all the time.  And I double check and double check at every move," according to the nine-year veteran.
"Recently while I was climbing a monopole, a crow came out of nowhere and flew at me.  I flinched with both hands and let go of the tower.  If I hadn't been hooked onto the safety cable and my fall arrest harness, I definitely would have fallen.  That was scary.
"We have safety meetings every week and I always learn something new to think about from hearing how someone else around the country was hurt or killed.  It makes me think, and slow down.  I force myself never to be in a big hurry.
"I guess the reason I do it is because I'm outside, every day is interesting, I get to see unusual places from up in the air."  Mills works for Arizona Construction Site Services in Phoenix, AZ.
____________